March Luck of the Irish Special – HOA Dues Paid for One Year!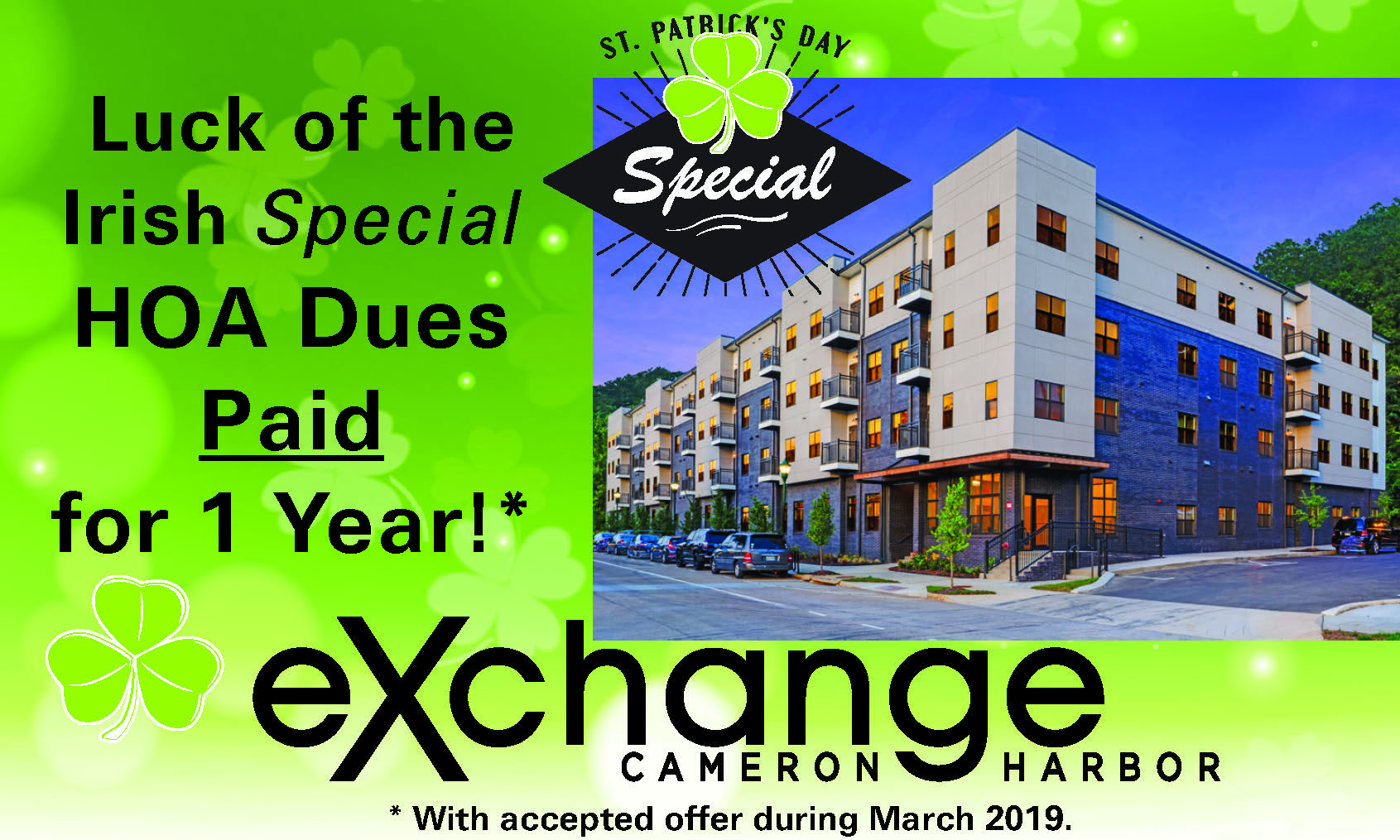 Affordable Downtown Ownership is Here!
With 55+ condos sold or under contract … Exchange Cameron Harbor is very LUCKY to be a part of Downtown Chattanooga and our new owners are feeling the same way!
So all during the month of March with every accepted offer … we have a Luck of the Irish Special – HOA FEES Paid for ONE YEAR!
First time homewowners, empty nesters, and folks looking for a downtown crashpad or weekend getaway – Exchange is here for you!

So stop for details and a tour. We are open weekdays from Noon until 6 p.m. and Saturday/Sunday 2-4 p.m.